Waterfront Park & Trail Plans Get Green light From Union Pacific
It's full-steam ahead on the Sandy River Waterfront & Park Trail project after Union Pacific Railroad, which owns land tied into the Urban Renewal Area, approved the City of Troutdale's 60% plans on constructing a trail beneath the railroad bridge that spans the Sandy River.
This trail would serve as a critical connection from downtown, behind Depot Park, to the new park and future commercial development at The Confluence.
You can read the full article in the The Outlook.
More Topics
Following discussions and a recommendation from the Town Center Advisory Board (TCAB), the City of Troutdale's Urban Renewal Agency has designated Capstone Partners as the primary developer for an exclusive negotiating agreement over development of The Confluence at Troutdale.
The City of Troutdale recently conducted interviews with three firms to that are candidates to develop The Confluence at Troutdale, a roughly 16-acre former industrial site just north of downtown and adjacent to the Sandy River.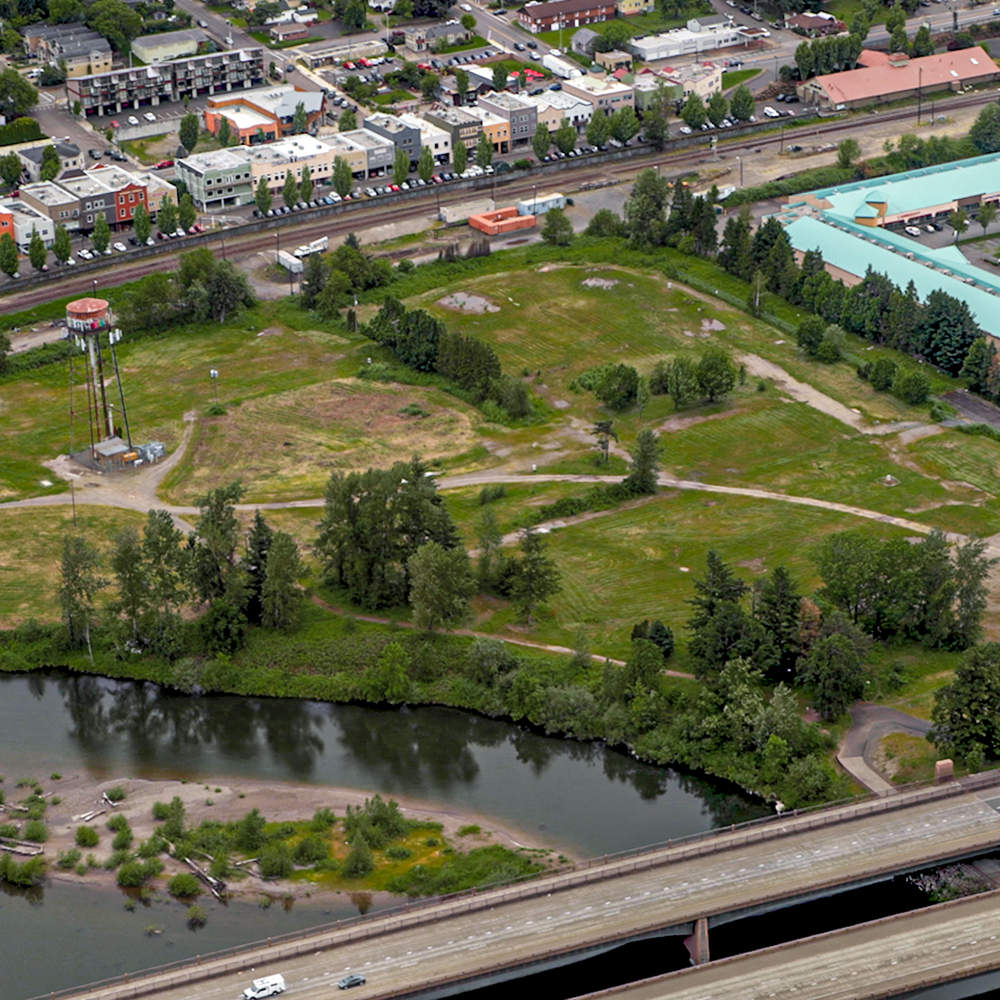 The city of Troutdale is mulling four proposals for a site that will create a retail, residential and entertainment hub just north of downtown. A citizen committee is reviewing plans for Troutdale's first urban renewal district, and will ultimately put forward a ranked list to be voted upon in...